Premier Loose Fit Crew Length / Diabetic Socks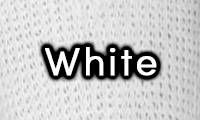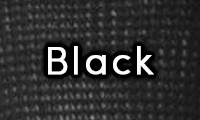 Truform style no. 1919 is part of Truform's Specialty Wear series for both men and women. Featuring premier quality materials, these socks surround the feet with full-cushioned comfort while non-constricting, gentle compression helps keep socks in place to prevent bunching and sliding.Moisture management acrylic materials keep feet dry while stay-fresh treatment helps control odors. The cushion foot sole is a great feature for users with sensitive feet, or those prone to injuries. These socks are suitable for wear at night to keep warm and also provide an excellent cover for use with medicinal and softening creams. They are ideal for diabetic patients.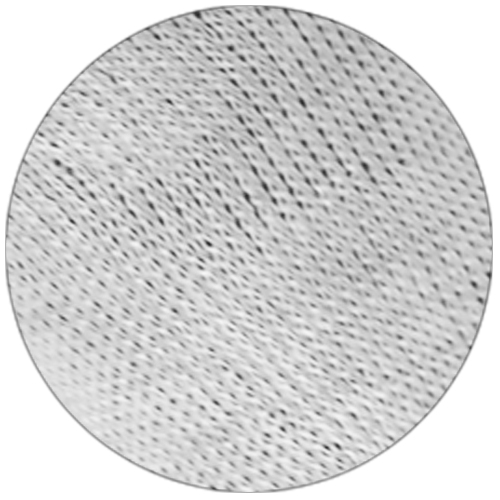 Moisture wicking yarns help keep feet dry all day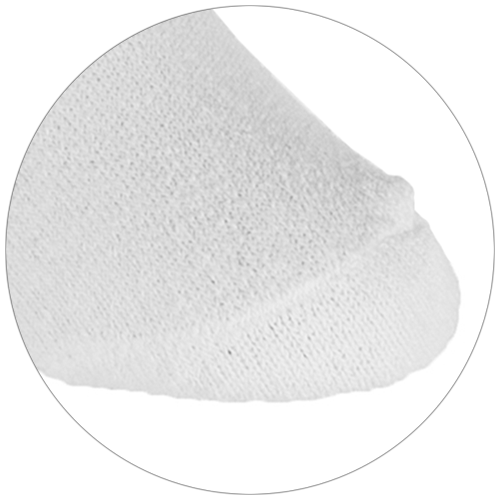 Soft, cushioned footfor added comfort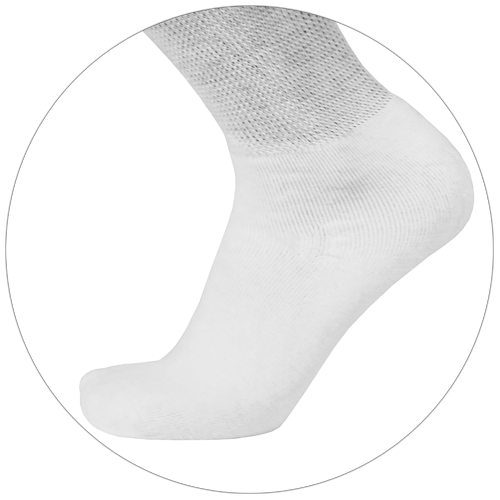 Individuals with diabetes are more likely to have foot problems because diabetes can damage nerves and lessen the flow of blood to the feet. The American Diabetes Association estimates that 1 in 5 people with diabetes will seek hospital care due to poor circulation and loss of feeling in the feet.Proper foot care is particularly crucial for individuals with diabetes, as poor care may lead to much more serious medical procedures, including surgery. Checking regularly with your doctor will promote healthy feet, helping to prevent most serious problems related to diabetes.
PROTECT YOUR FEET WITH TRUFORM SOCKS
Truform features cotton, loose fit socks for individuals who prefer natural fibers. These crew length socks feature a loose fit top that is both non-binding and exceptionally comfortable. It ensures the sock stays in place without constricting the skin. The socks are cut extra-wide and extra-deep to prevent binding. Suitable for wear at night for warmth, excellent cover for use with creams or ointments.

WHEN TO TALK TO YOUR DOCTOR
Your doctor should look at your feet during each visit. If you have a foot problem that is slow to go away or gets worse, contact a health care professional immediately.
Call when you notice problems such as:
• Athlete's foot (cracking between the toes)
• Sores or wounds on your feet
• Ingrown toenails
• Increasing numbness or pain
• Calluses
• Redness
• Blackening of skin
• Bunions
• Infection
• Hammer toes (middle joint of toes is permanently bent downward)
Loose Fit Crew Length Diabetic Socks Size Chart
| | WOMEN'S SHOE SIZE | MEN'S SHOE SIZE |
| --- | --- | --- |
| SMALL | 6.5 AND UNDER | 5.5 AND UNDER |
| MEDIUM | 7 - 10 | 6 -9 |
| LARGE | 10 - 13 | 9 - 12 |
| X-LARGE | 13.5 AND OVER | 12.5 AND OVER |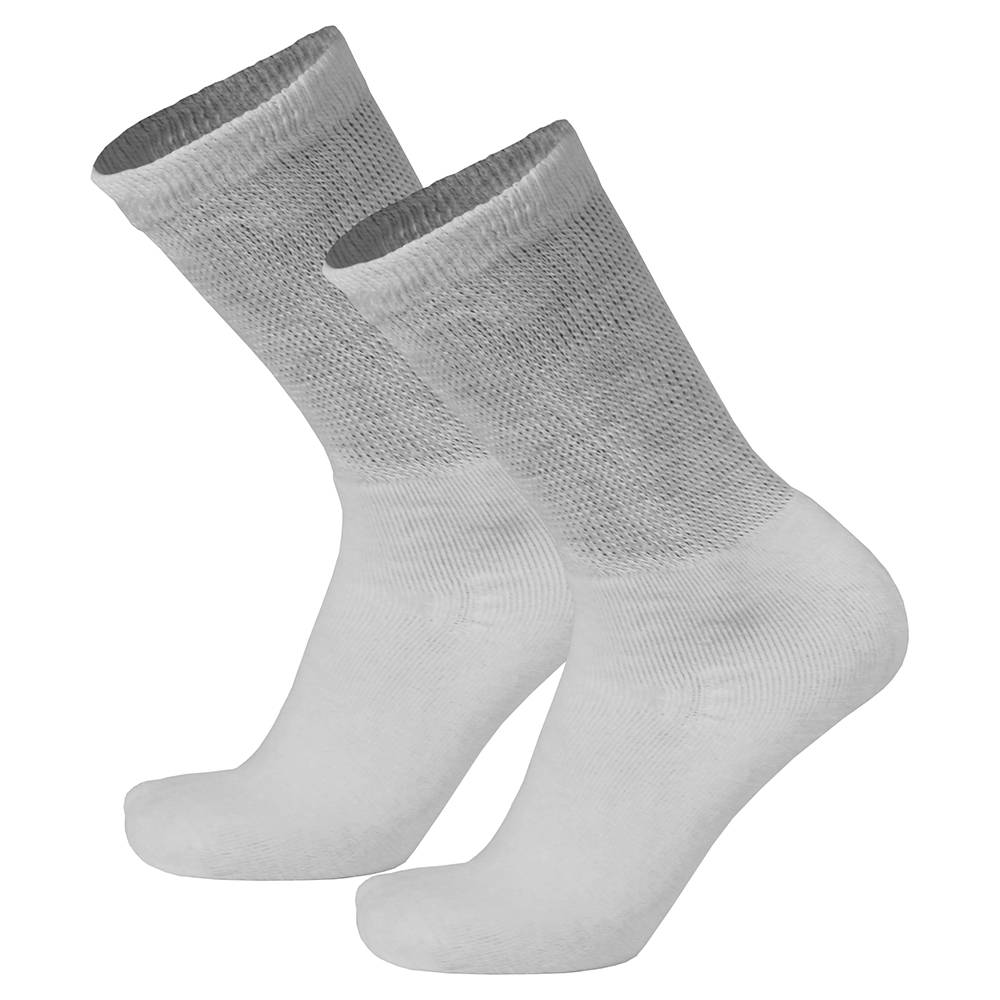 Wash gently with mild soap or detergent in lukewarm or cold water. Do not wring or twist. Rinse until water is clear. Roll in a towel to remove excess moisture. Dry flat away from heat and sunlight.