TRUFORM MEDICAL WEAR OFFERS THERAPEUTIC STYLES FOR BOTH ACTIVE & AMBULATORY INDIVIDUALS OF ALL AGES. RECOVERY STYLES FOR THE RECUPERATING PATIENT.
COMING SOON! Medical Zipper Socks
Designed to help relieve moderate conditions associated with poor circulation. Truform medical stockings feature classic styling and a smooth knit texture fabric that conceals unsightly blemishes. The open toe feature allows for easy toe inspection and permits one standard size to fit a variety of foot dimensions. Includes a high quality and durable zipper making the stocking easy to put on and take off. For men and women.

Available Styles:
Knee High Open Toe / Beige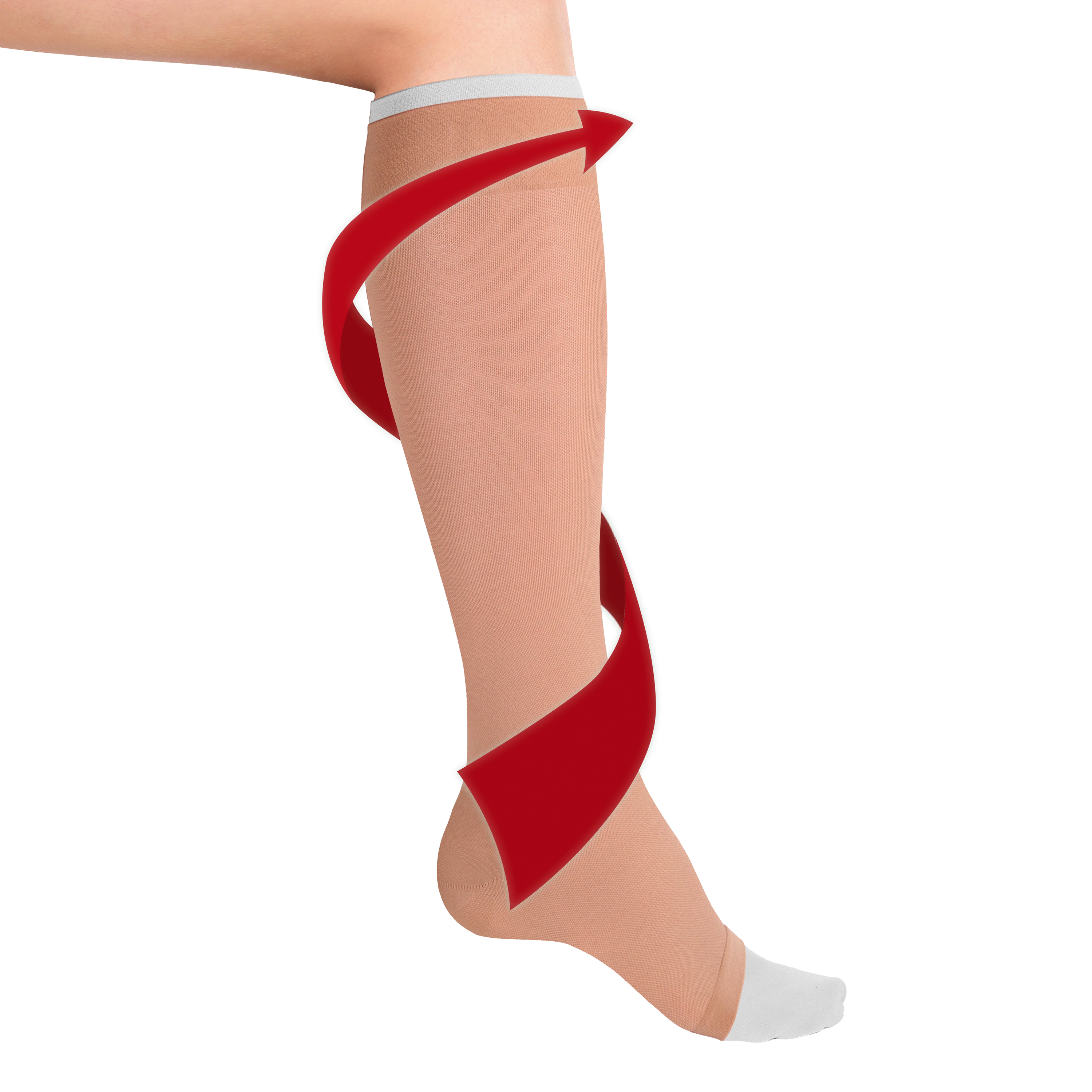 Ulcer Ease Compression Kit
Truform Ulcer Ease Layered Compression Stocking Kit utilizes graduated compression technology to help assist with venous ulcers. The kit includes one medical compression stocking and two compression liners. The compression liner keeps dressing in place and when combined with medical compression stocking, allows for quicker healing and increased comfort. Unisex, for both men and women.
Available Styles:
Knee High / Beige